We'll walk you through how to claim your account with Benevity.
Register With Benevity
In order for your nonprofit organization to accept Apple Pay donations, you'll first need to create a Benevity account.
1. To get started, visit Benevity.org and click the Register Now button in the middle of the screen.
2. Enter your organization's EIN (Federal Tax Id number) when asked, and click search.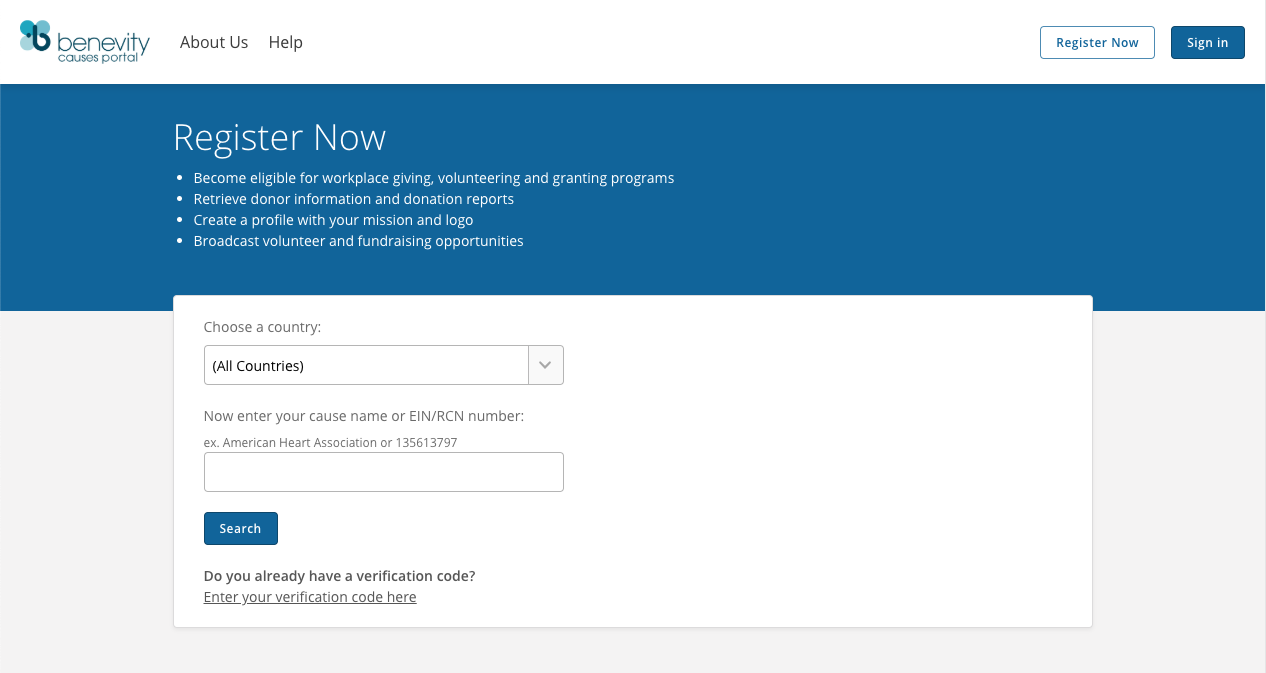 Note: If your organization is not listed, got to Benevity database for additional steps.
3. Select the View Details button next to your church name displayed in the list below
4. Select the Register Now Button to finalize your account and answer questions about your organization.
5. Fill out the form and click Submit.
Sometimes you'll need to verify your account after this step. If so it will ask you to upload two documents. Upload them and wait for the email confirmation that your documents are verified. (This typically happens in 2-3 days) If this happens, skip to step 7.
6a. If your profile says "complete" next to "verify your identity" move on to the next step.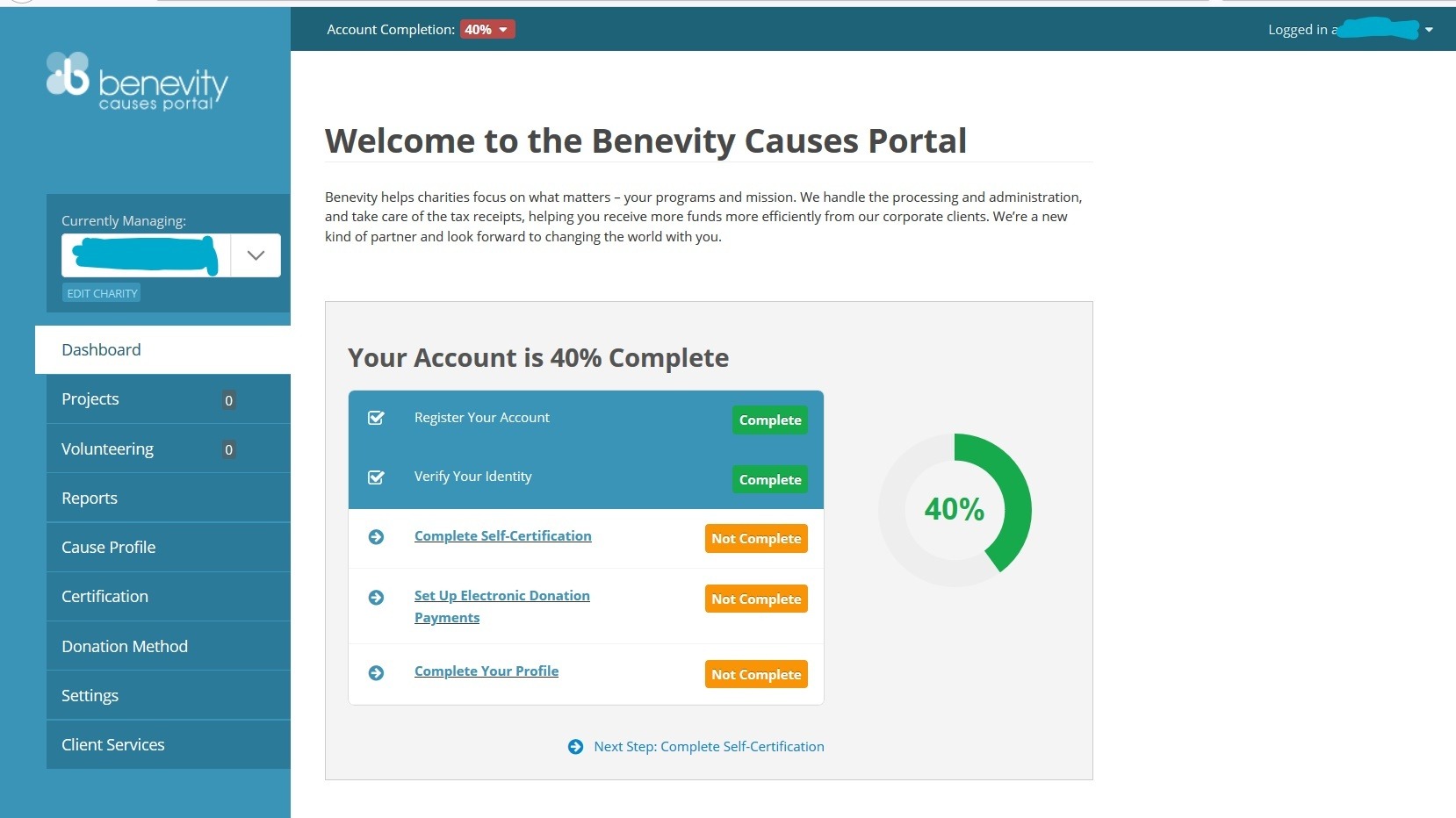 6b. If your profile says "not complete" on the second item in the list, you need to fill out the contact our support form and include your EIN letter to verify your identity.
7. Fill out the "self-Certification" questions with the directions below.
1. Yes. You are a 501C3/Non profit
2. If "Yes" See 2a; If "No" move to question 3
2(a) Yes -Is Your Organization a religious or faith-based organization exempt from applicable laws that otherwise prohibit such Discrimination?
3. Yes. "Donation Funds" refer to funds or other resources that are distributed to Eligible Charities in accordance with Donor Advice by a Foundation or Benevity on behalf of a Foundation. Because your account is only using Benevity as a clearinghouse for Apple Pay and no funds are being received from Benevity the question is not valid for your account.
4. No.
5. Questions 5- 13: Yes.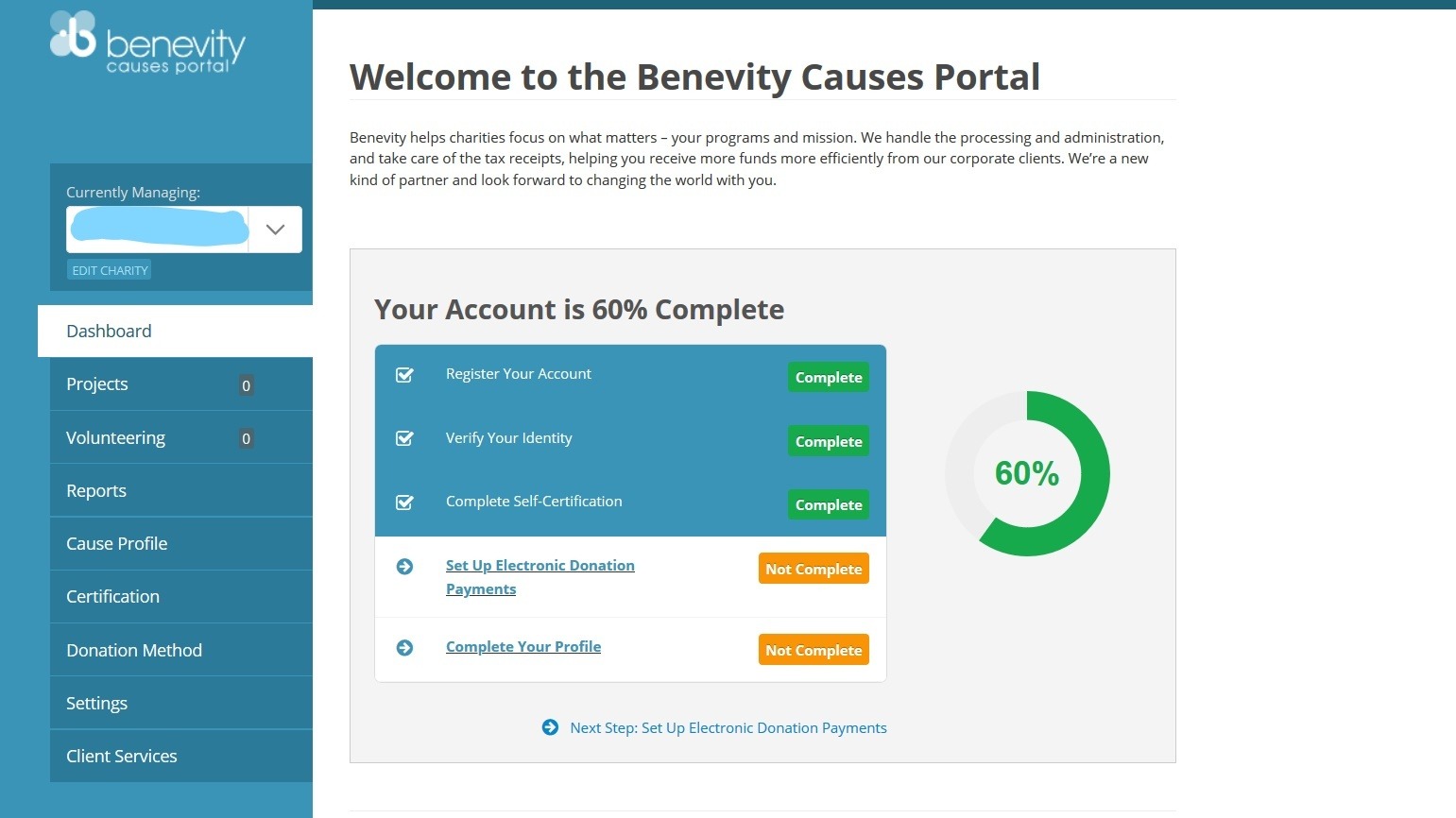 9. From your Benevity Dashboard, once you see the first 3 steps marked as "Complete", you have successfully registered with Benevity!
There is no need to complete sections 4 and 5. Once your account shows 60% you have completed all required steps needed.
10. The final step is to send your Benevity Id to the My Well team (help@mywell.org)! This Id can be found in the "Reports" Tab.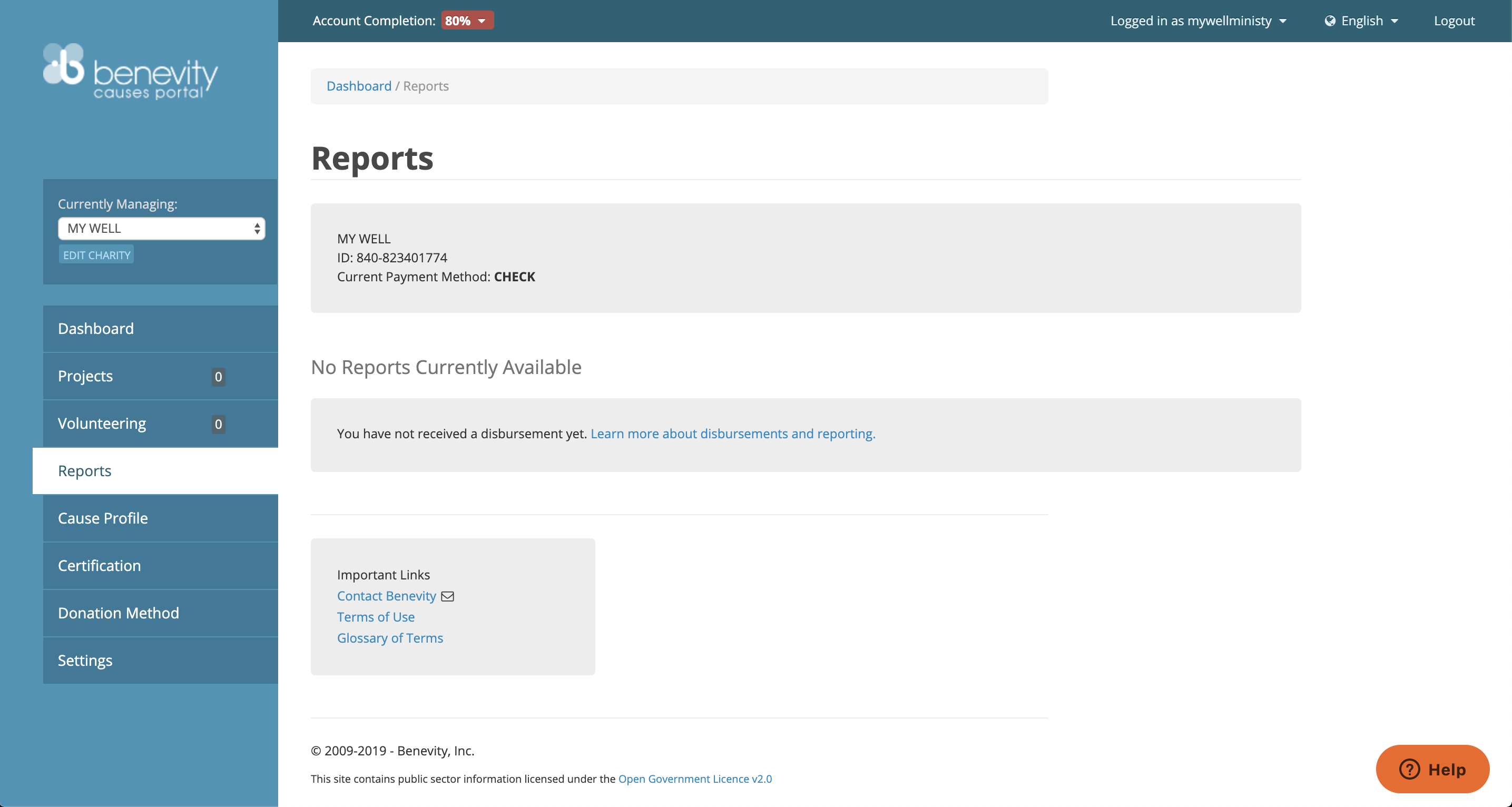 After 24 hours please move on to Apple Pay Approval.
If you get stuck at any step, or have any questions about the process, please contact benevity at 1 (855) 237-7875 Option 1.