In order for your organization to be listed on the My Well Giving App, your organization must be approved by Apple Pay.
Steps To Apply For Apple Pay Approval:
Once your Benevity account is established and completed to 60%, you'll need to wait 24 hours before you apply for Apple Pay approval.
1. Visit the Apple Pay section on Benevity.
2. Enter your EIN (Federal Tax ID) and select Search.
3. Scroll down to find your organization in the list and select View Details.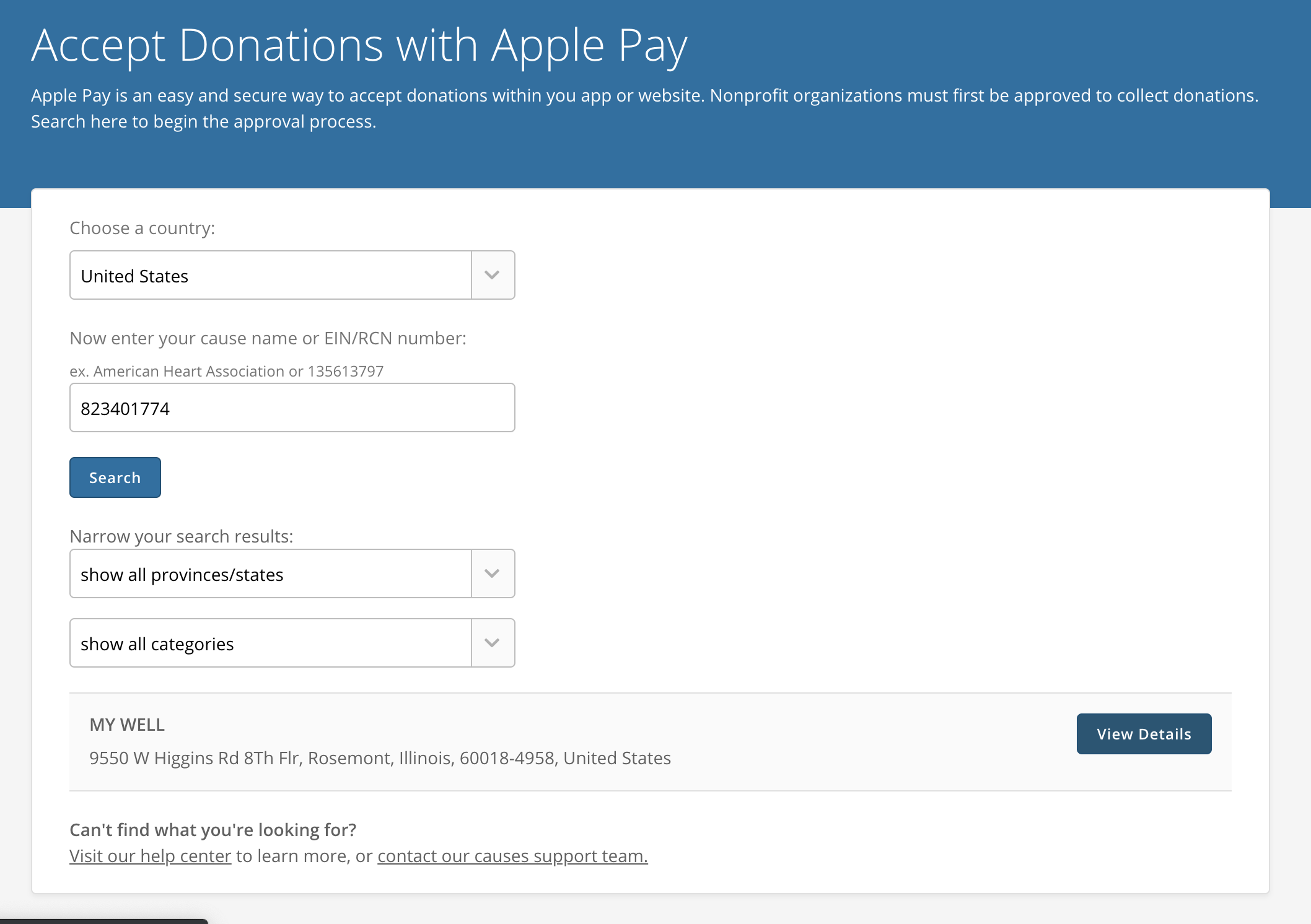 4. On the next page, select Request approval for Apple Pay.
5a. Fill out the form.
When asked for the Apple Developer Team ID, use this value: V2QL2F4WG3. (Since My Well is processing payments on behalf of your organization, Apple allows you to enter our Team ID)

In the Web Domains field, enter https://www.mywell.org.
5b. Select Submit to complete the form and wait for confirmation.
5c. If you see the message Your organization is not yet eligible, please go back to step 6a in the Admin: Benevity Approval Instructions.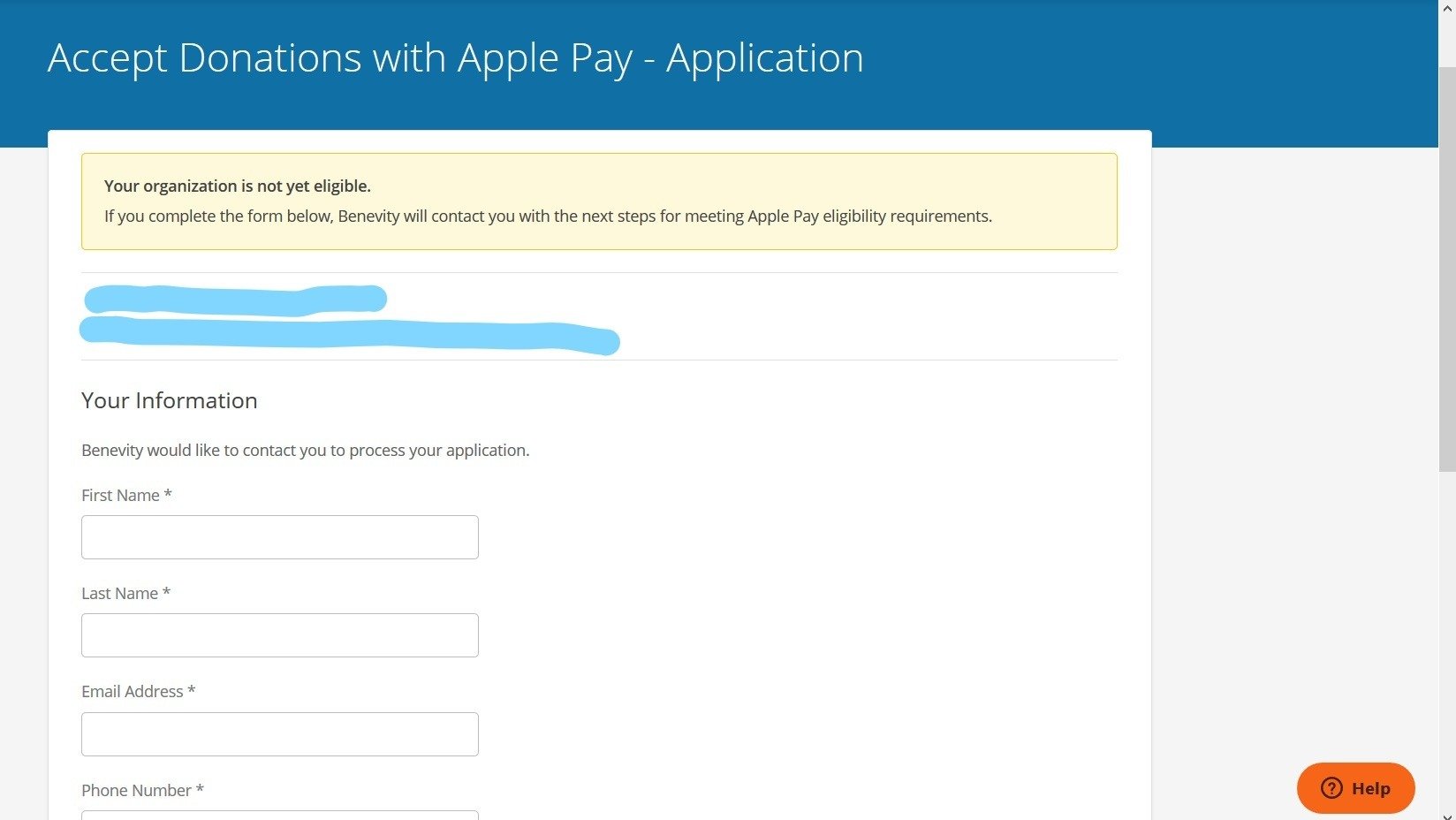 6. You will receive an email from Apple Pay confirming that you are approved to accept Apple Pay Donations. This email will come directly from Apple and can take several weeks. The email will look similar to the image below.

7. Send your confirmation of Apple Pay approval email to the My Well team (help@mywell.org) along with your Benevity ID, if you have not already done so.
Apple Pay FAQ
How does Apple Pay work?
Apple Pay allows users to make donations leveraging their cards stored in their Apple Pay account. By using Apple Pay, a unique token is generated each time a donation is made, increasing the security of online transactions. This secure token is passed My Well, as your payment processor, in order to complete the gift.
Are there extra fees involved with Apple Pay?
Nope! Apple Pay transactions cost the same as using a regular credit card. There are no administrative fees either. Win win!
Do we have to support Apple Pay?
No, the My Well Ministry app is an optional feature. However, this is required if you want to use the My Well Ministry giving app.
Does Apple Pay work in a web browser?
No, we currently only support Apple Pay within the My Well giving app.
We're not a registered 501c3 nonprofit. Can we still use Apple Pay?
Yes, please contact the My Well team for additional information.
We already have an Apple Developer account, can we use that?
Yes. If you have an Apple Developer Account, you can enter the Team ID associated with your account.

For more information about the process involved for using Apple Pay for Donations, visit https://developer.apple.com/apple-pay/nonprofits/.
Pro Tip: Since approval can take a while, we recommend filling out this form weekly to ensure your request does not get lost by Apple.
Note: Typically Apple Pay is eligible 24 hours after you have completed questions 1-13 to register with Benevity.