If your givers need help setting up a gift, you can give on their behalf.
Steps To Give On A Giver's Behalf Using The My Well Giving Platform Web Version:
1. Sign in to your My Well account and navigate to the Admin Portal.
2. Select Givers in the top right corner.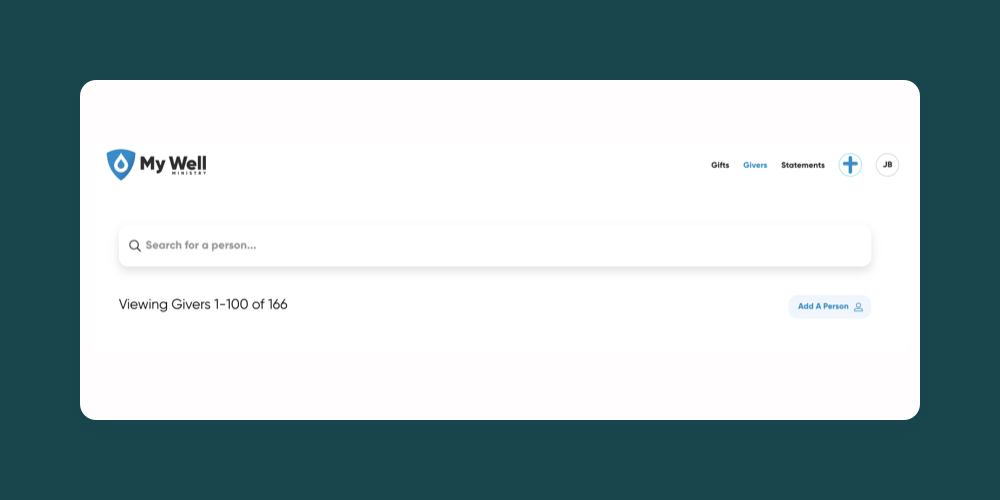 3. Type in the giver's email, phone number, or name in the Search bar.
4. Select the giver you want.
5. On the giver's page, select the Actions button in the top right corner.
6. Select Give Now.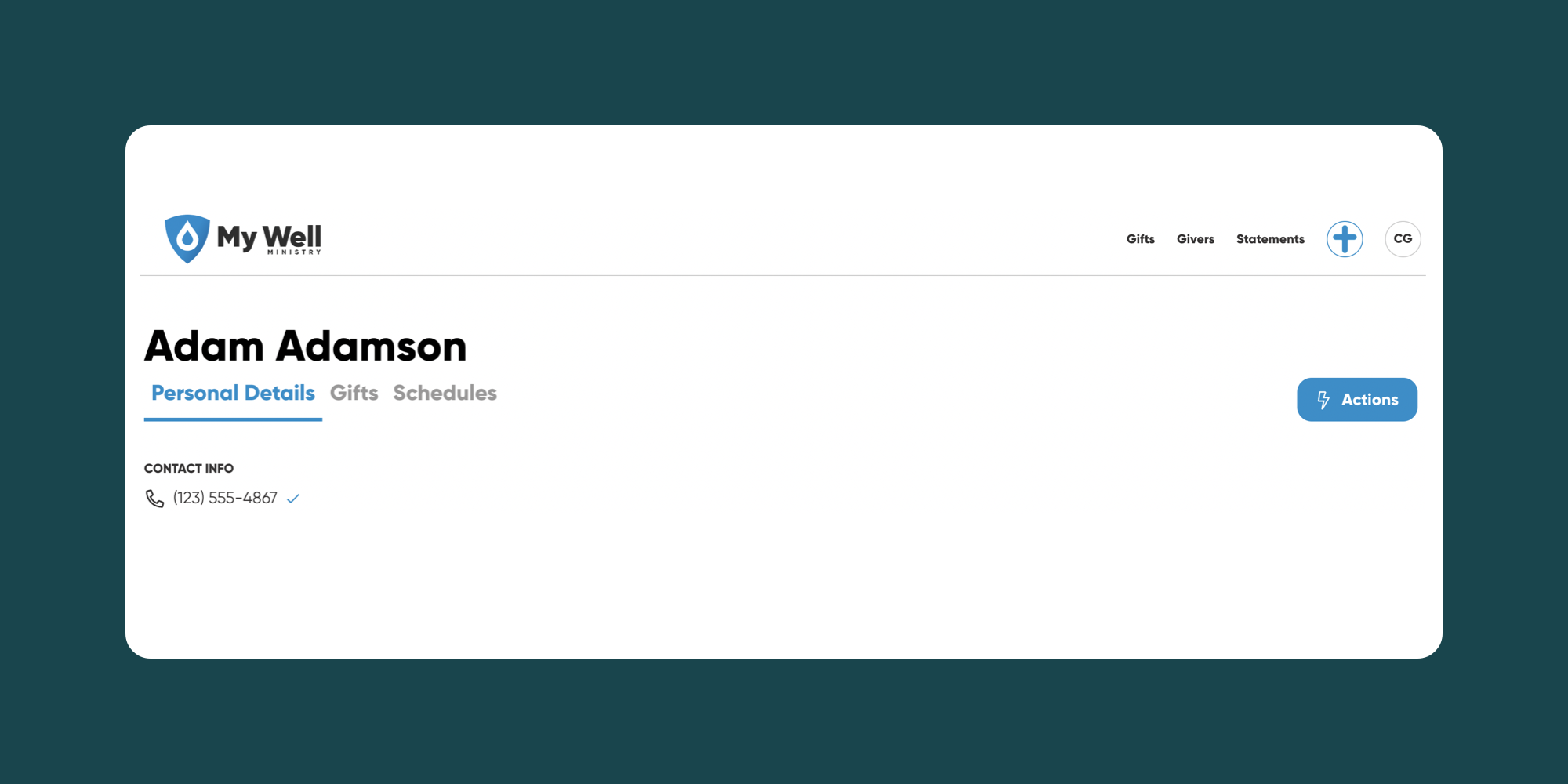 7. Type in the gift amount, select the fund, location, frequency, date, and payment method.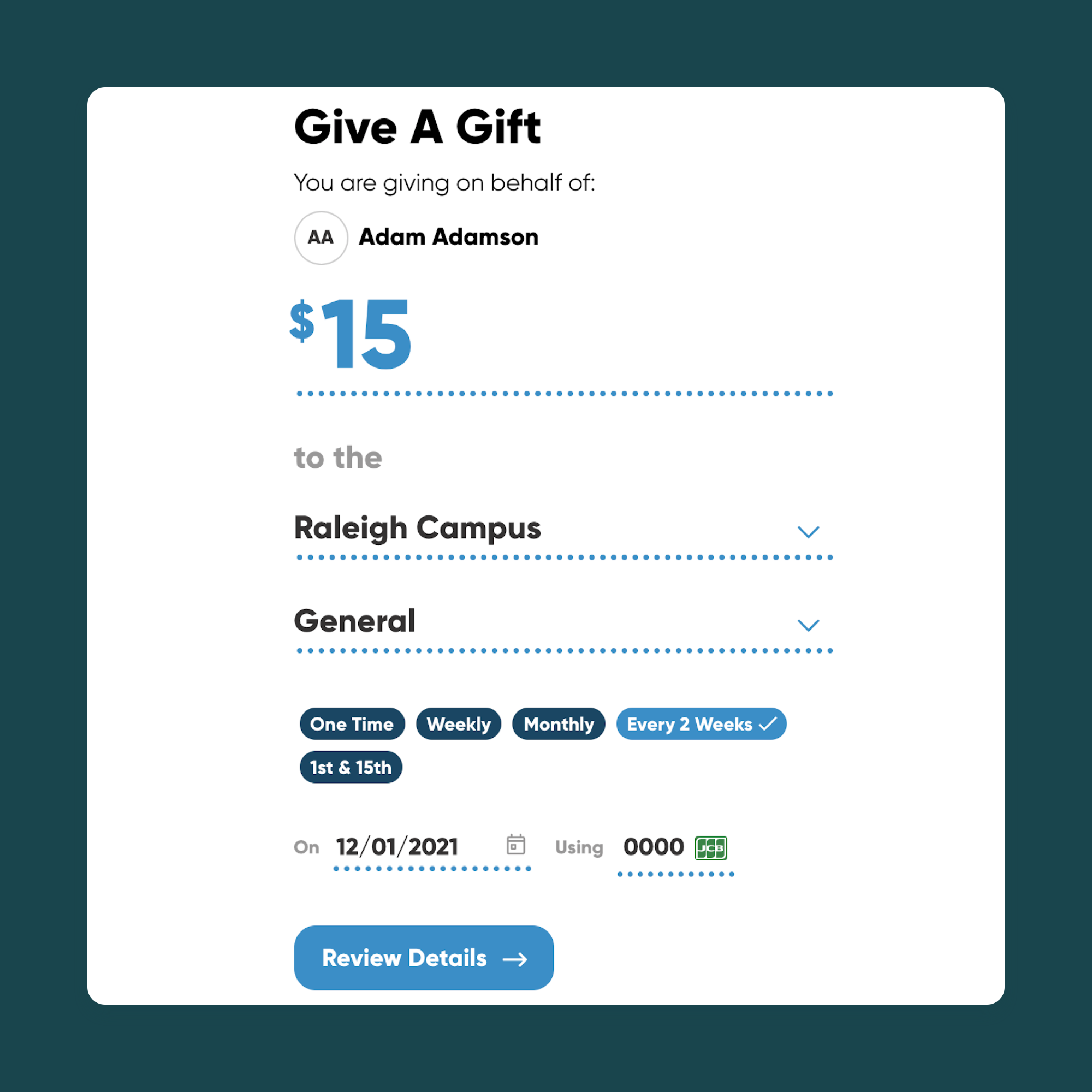 8. Select Review Details.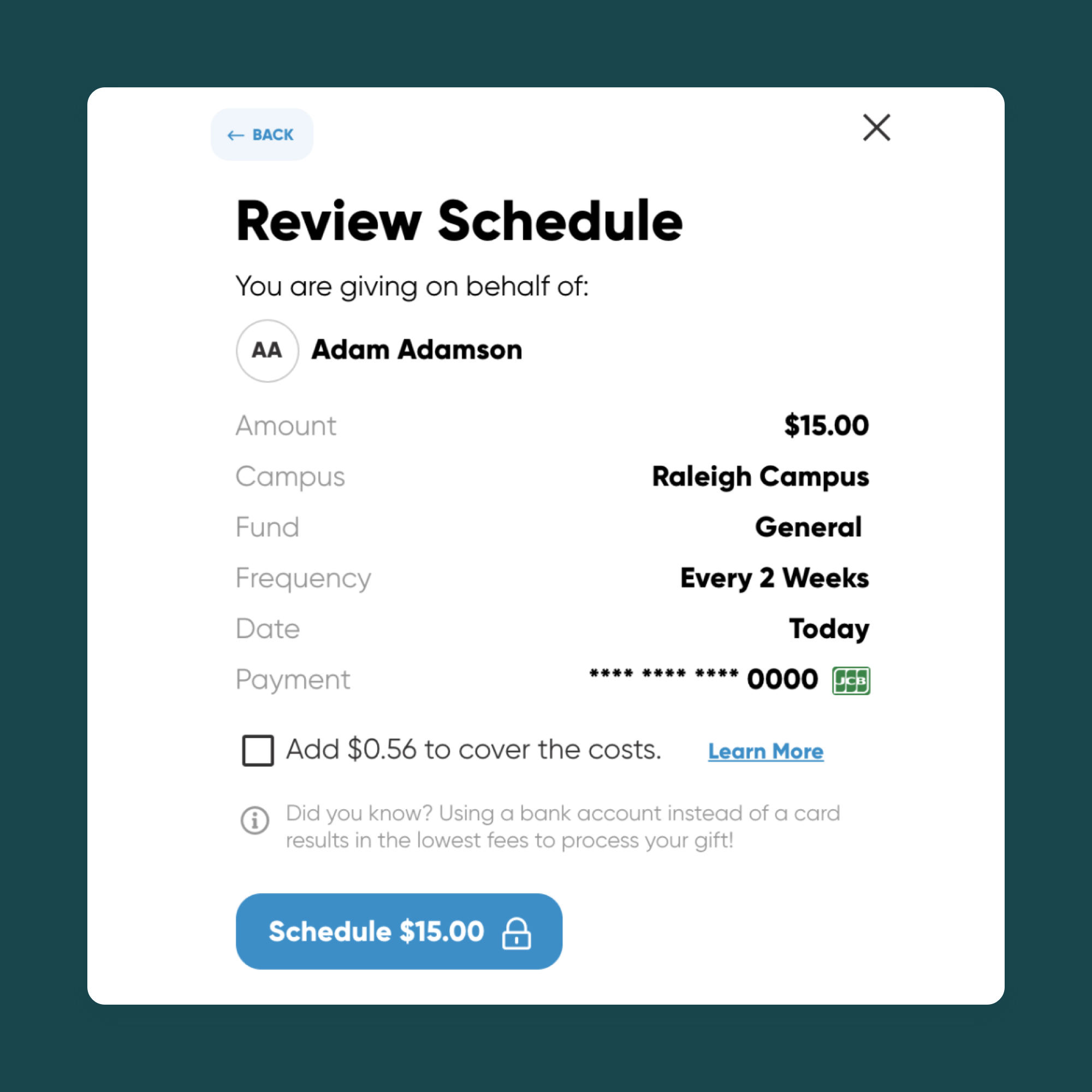 9. Select Schedule.
Note: Once submitted, an email receipt will be sent to the giver's email for their records.