We'll walk you through how to set up your integration into Planning Center.
Steps To Set Up The Planning Center Integration:
1. Sign in to your My Well account and navigate to the Admin Portal.
2. Select your organization's logo in the top right corner.
3. Select Integrations.
4. Select View & Edit under Planning Center.
5. Select Create.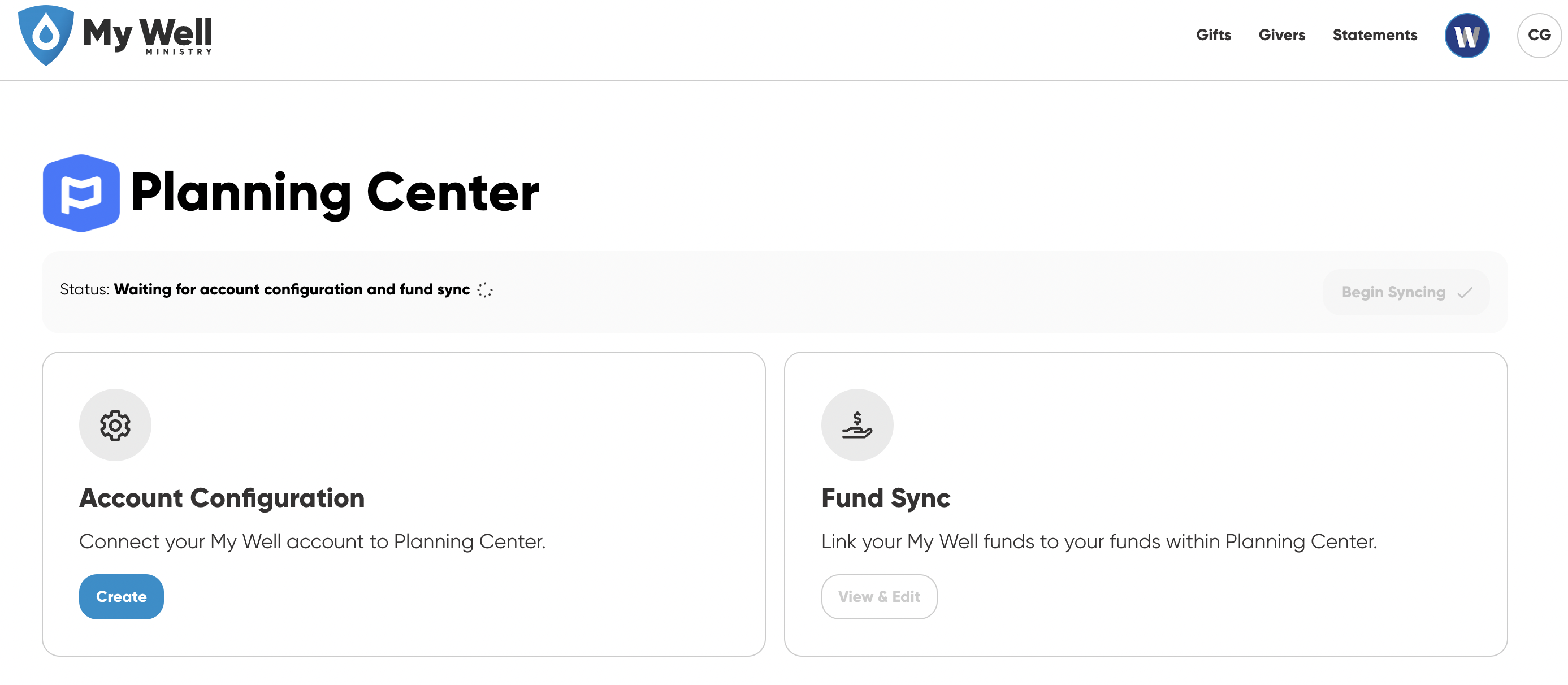 6. Select Sign In w/ Planning Center. This will lead you to the Planning Center website.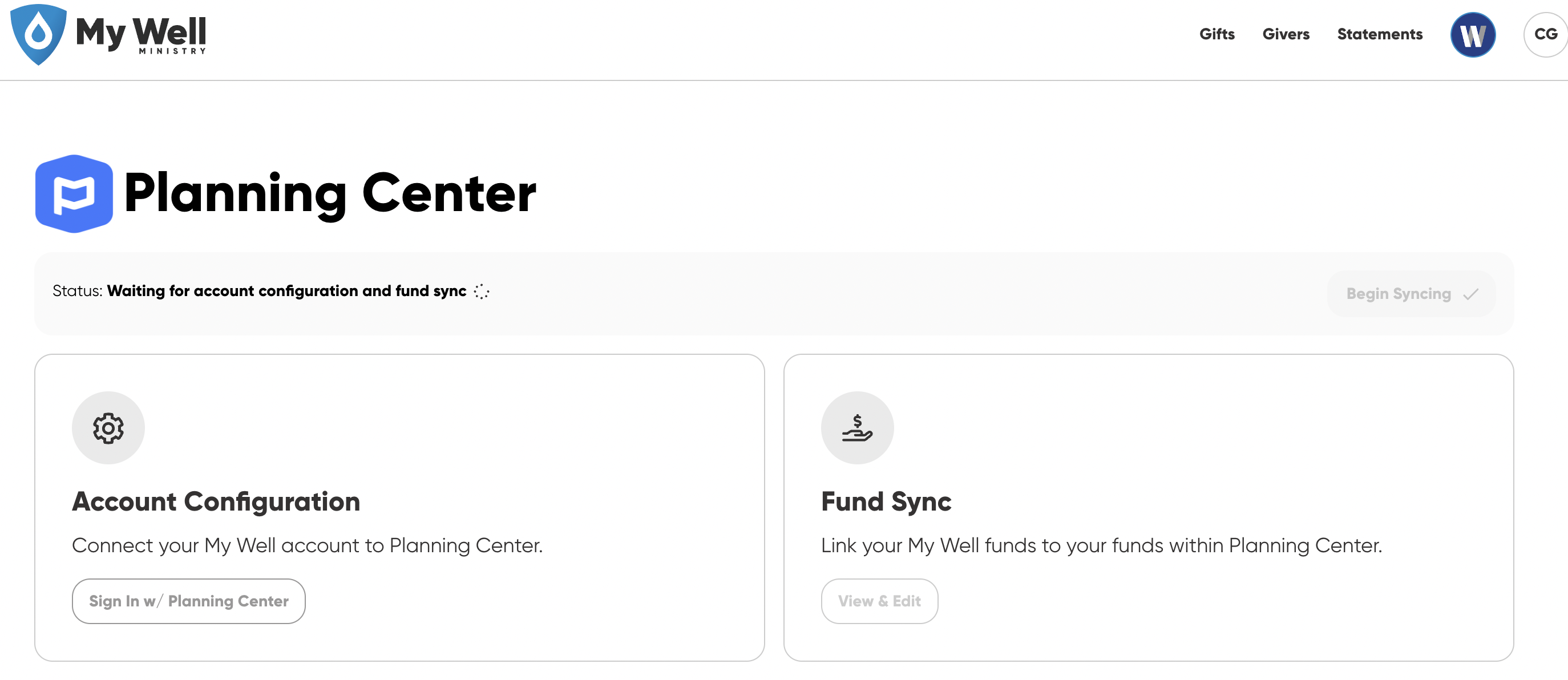 7. An authorization screen will appear. Select Allow.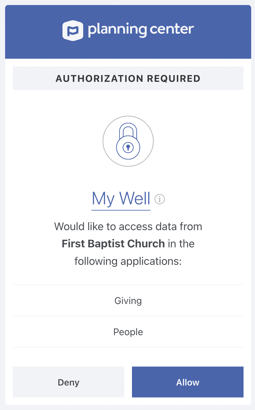 8. Select View & Edit under Fund Sync. On this screen you can match the funds in your Planning Center account with those in the My Well Giving Platform.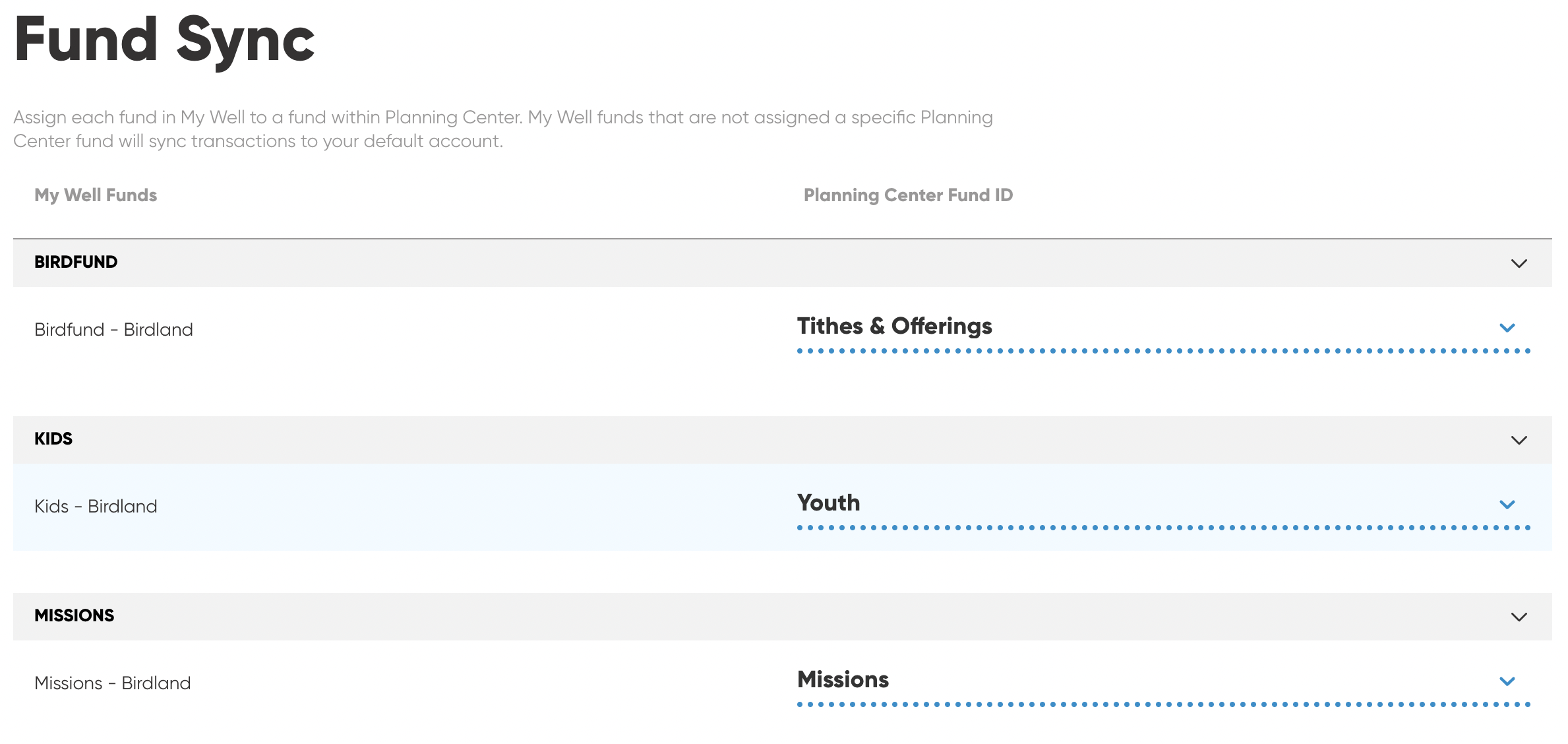 9. Select Save Changes at the bottom of the screen.
10. Both sections should have a blue checkmark. Then you can select Begin Syncing.

11. Syncing is now active! If at any time you need to turn off the sync, simply select Stop Syncing.

Note: You must have Planning Center Giving set up in order to set up the integration.