If a new admin joins your organization, follow these steps to get them added to the admin portal.
Steps To Add A New Admin To The Admin Portal Using The My Well Giving Platform Web Version:
1. Sign in to your My Well account and navigate to the Admin Portal.
2. Select your organization's logo in the top right corner, and then select Team.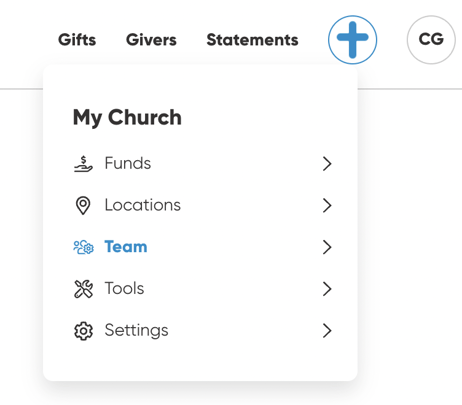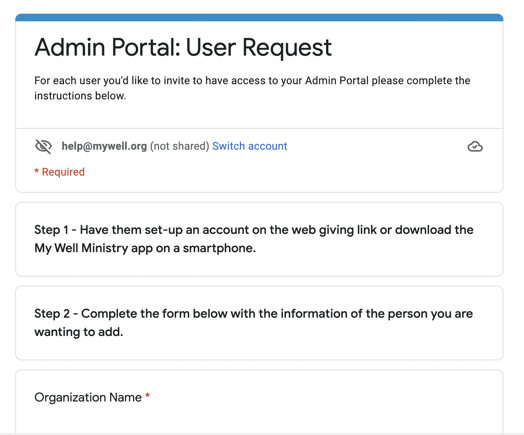 3. Fill out the form.
4. Select Submit at the bottom of the page.
5. When we receive the form, we will add the new admin to the Admin Portal.
Note: The person that you are adding must already have a My Well account.