If your organization has already created an account for you, all you have to do is claim it to get started.
Steps To Claim Your Account:
1. Go to your email account and find the email with the subject line Claim Your Online Giving Account for 'Organization Name'.
2. Open the email and select Claim Account.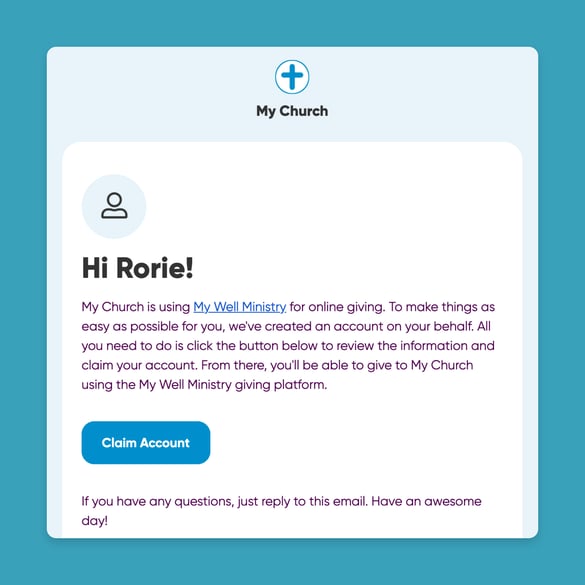 3. Verify your account information.
4. Check the box to agree to the Terms of Service and Privacy Policy.
5. Select Continue.
6. You will receive a verification code to your cell phone. Enter it on the next screen.
7. Set your pin.
Pro Tip: If you can't find the verification email, check your Spam folder.
Caution: If your phone number is unable to receive text messages, please call 833-469-9355 for verification.