If your givers need help adding a payment method to their account, you can add one for them.
Steps To Add A Payment Method for A Giver Using The My Well Giving Platform Web Version:
1. Sign in to your My Well account and navigate to the Admin Portal.
2. Select Givers in the top right corner.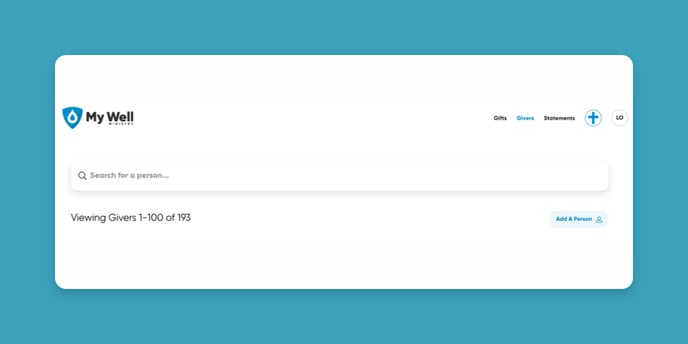 3. Type in the giver's email, phone number, or name in the Search bar.
4. Select the giver you want.
5. On the giver's page, select the Actions button in the top right corner.
6. Select Add Payment Method.
7. Select Add Checking Account, Add Savings Account, or Add Credit Card.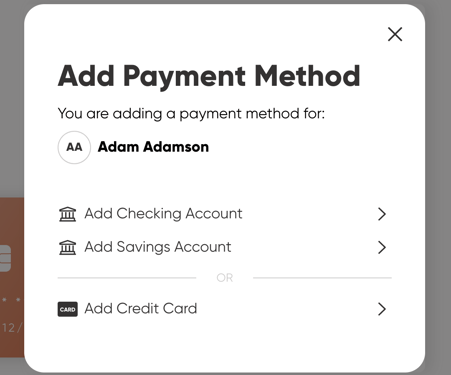 8. Enter the payment details, and then select Finish at the bottom.