If you're using the My Well Giving Platform to help your congregation easily give in the app or offer an online giving solution from your website and also leverage RockRMS as your church management system, you'll want a way to keep gifts and givers in sync.
With the My Well Transaction Import Block, you'll be able to export gifts from your Admin Portal based on any filters that you choose, upload those gifts into Rock, create batches, as well as match givers to Rock profiles. There's even an auto match feature so your future imports will automatically import gifts to the right person!
Installing the Block
First, click the button below to download a zip file containing the Import Rock Block.

To install, you'll simply export the zip contents and add the block folder to the Plugins directory of your Rock install. This folder is typically in the root directory of Rock.

Configure the Block
Once you've installed the block files, visit the CMS Configuration > Block Types section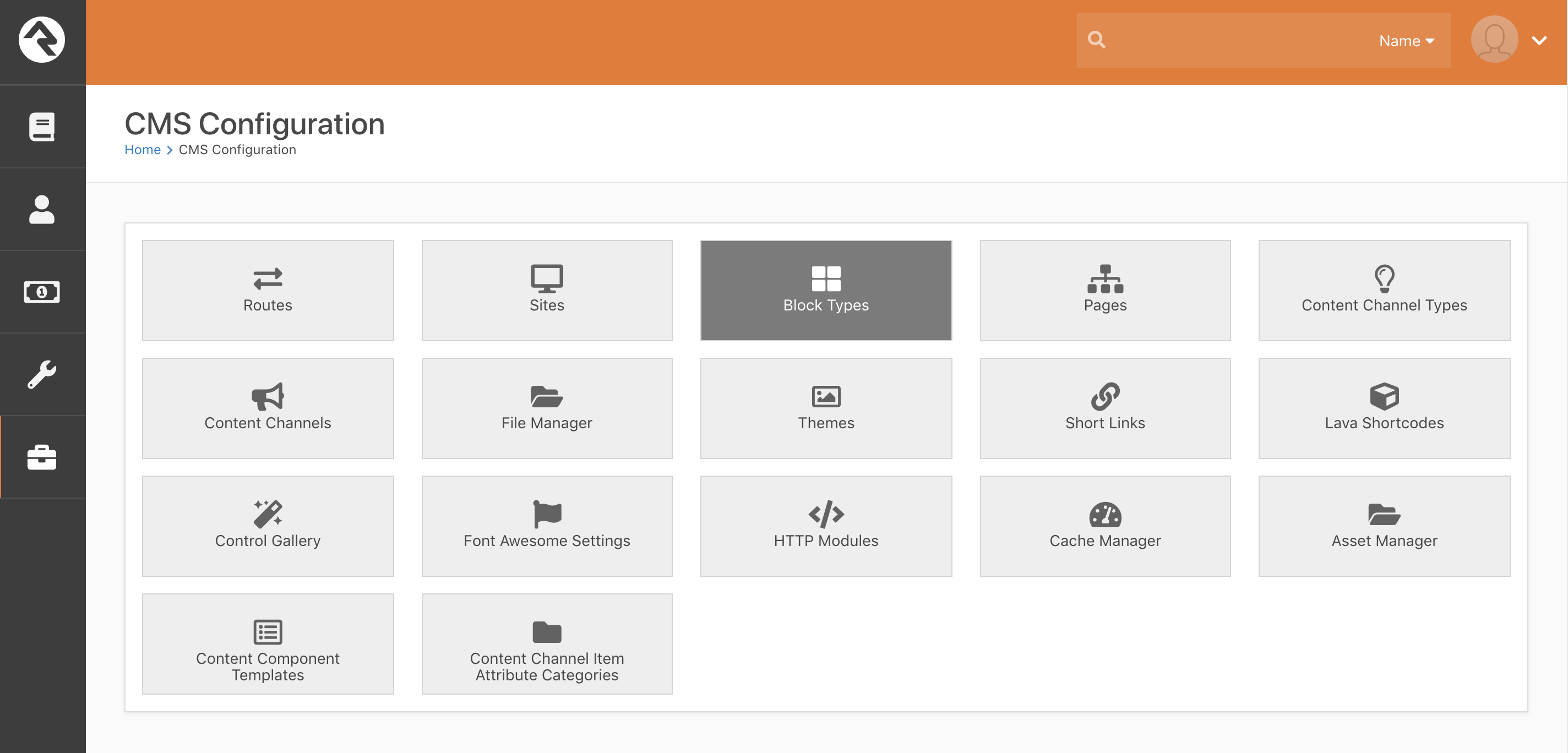 From here, click the + icon in the bottom right of the page to add a new block type.
Once on the New block type page, click the edit button to enter the right information.
In the Name field, enter: My Well Transaction Import

In the Path field, enter: ~/Plugins/rocks_pillars/MyWellTransactionImport/MyWellTransactionImport.ascx

Click Save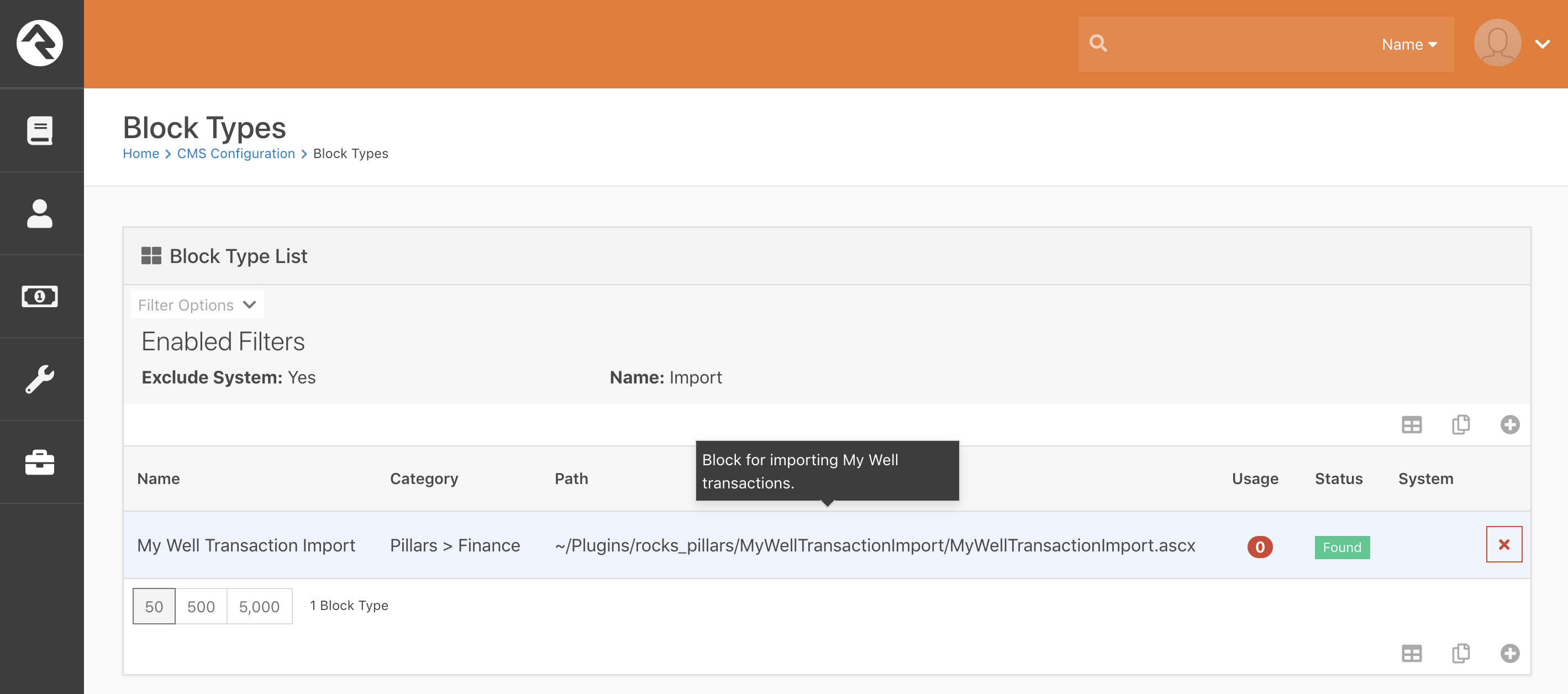 Add the block to a page
Once configured, you can continue on to adding the block to a new or existing page.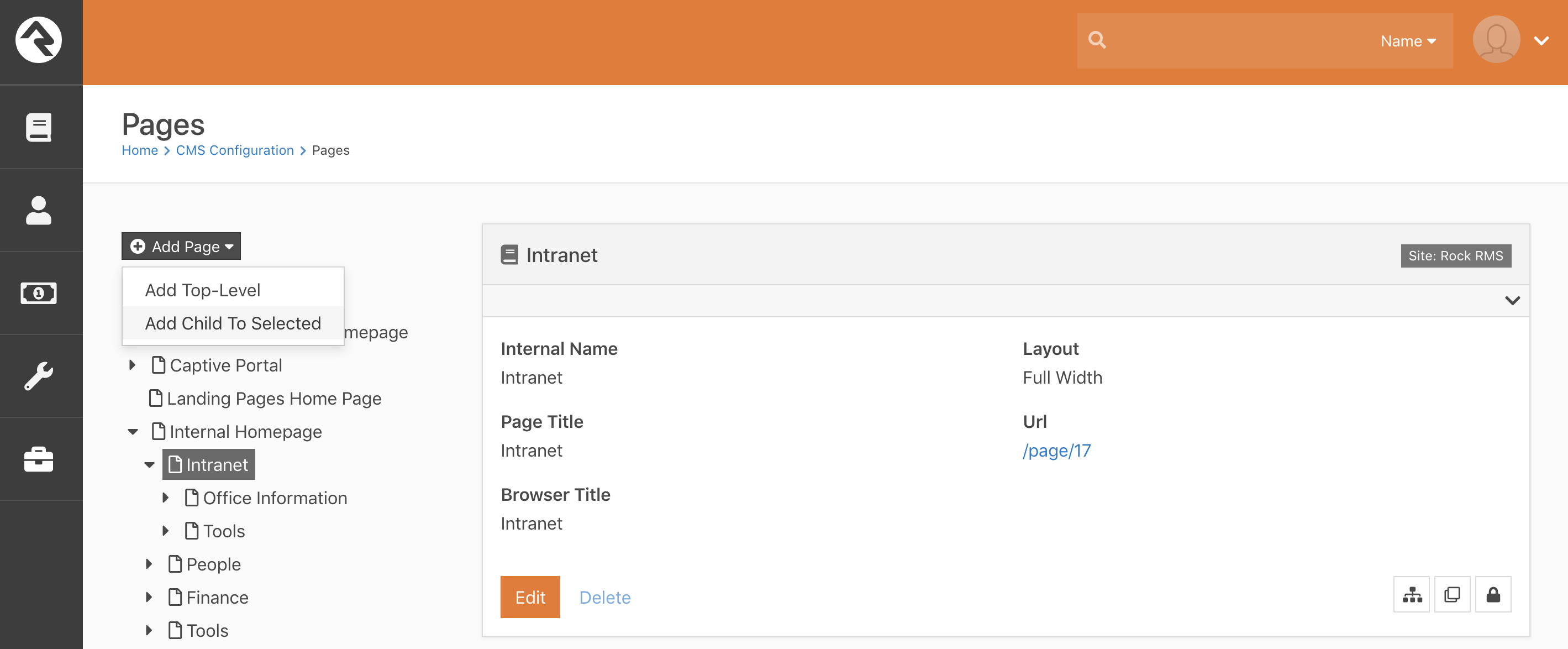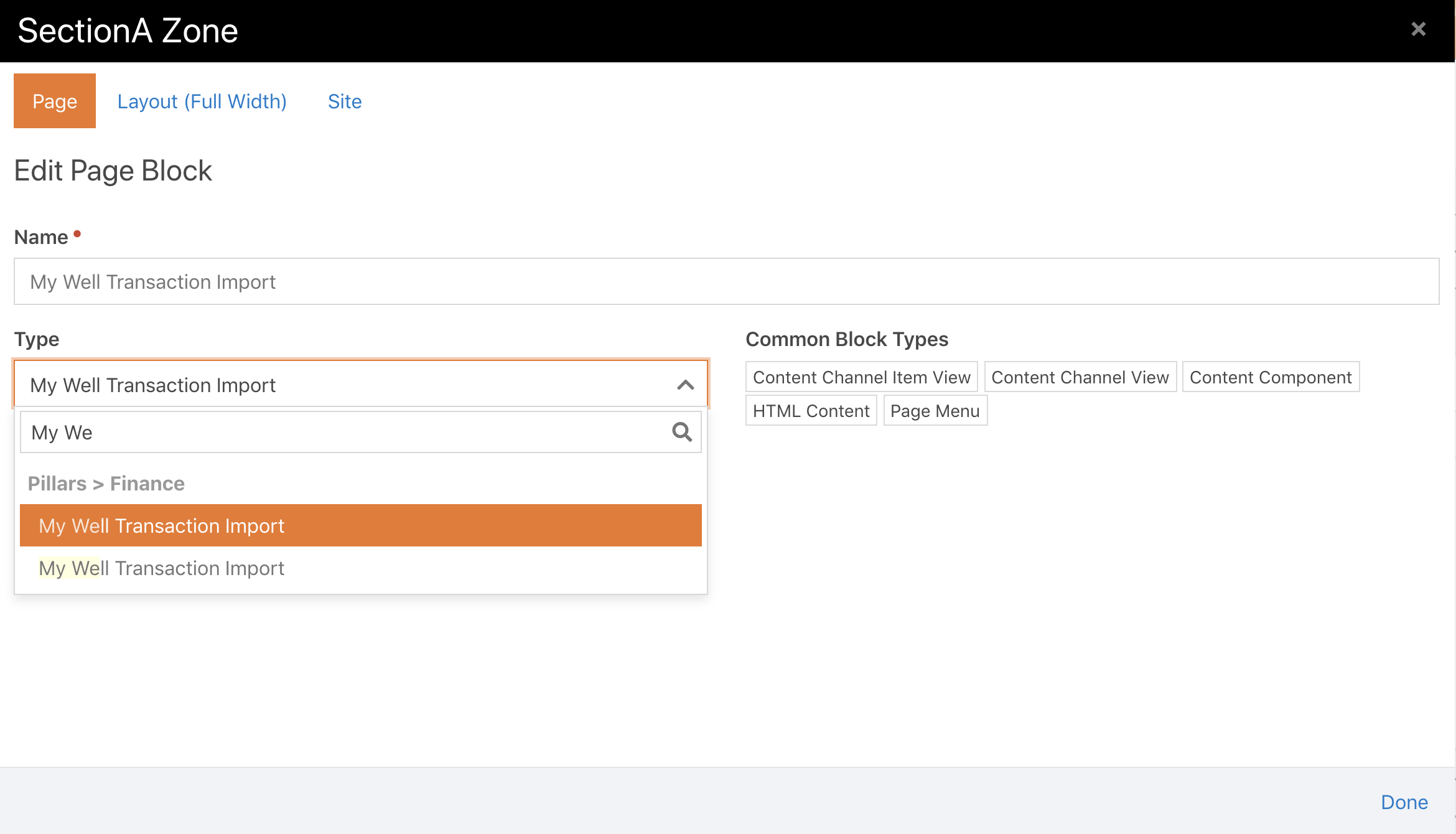 Success! Your import page is now ready! 🎉
Configuring Accounts
Before attempting your first import, you'll want to ensure that you've created accounts that match the Funds in the My Well Giving Platform. If you skip this step, you'll see an error message while importing!
Import Your First Transactions
With your new Rock block installed, page and accounts created, you're ready to import your first transactions.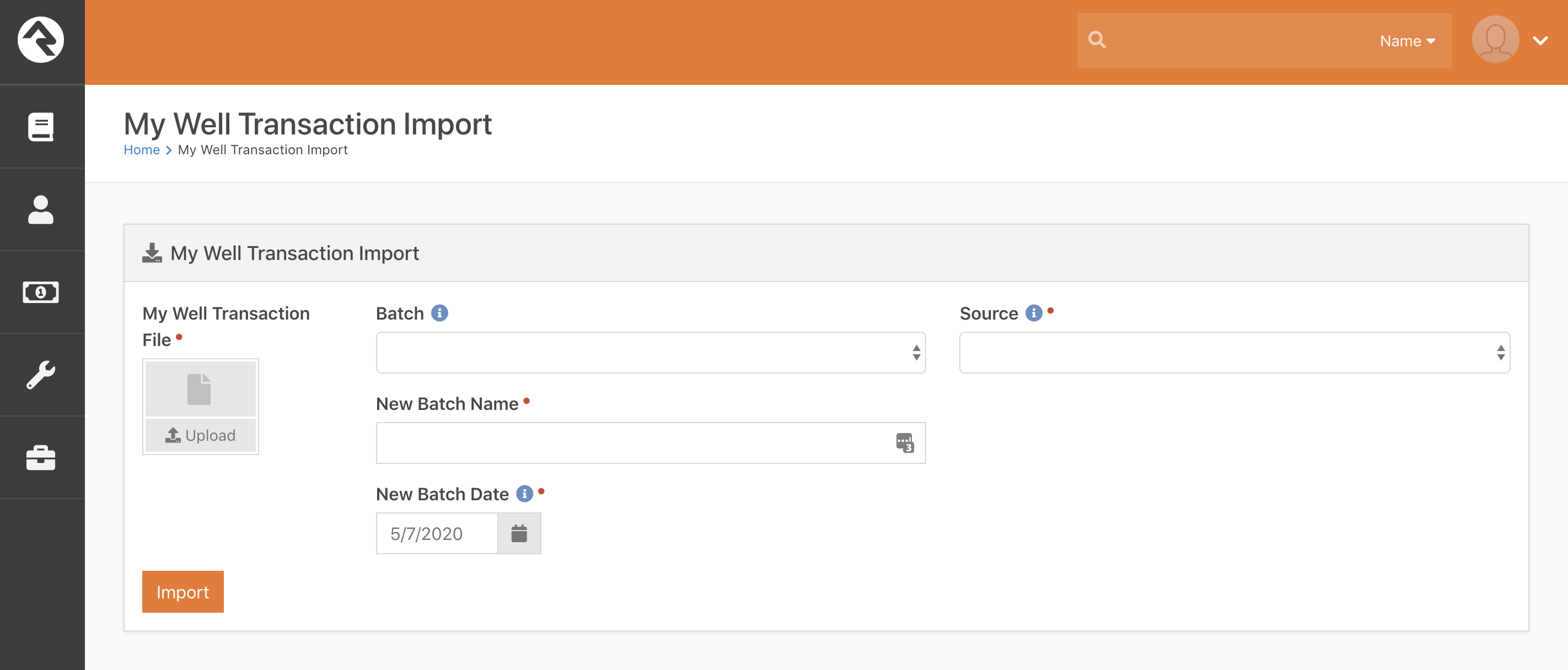 Visit your Admin Portal and export the desired transactions

Visit your Import page

Confirm the Import

View the newly created batch

Future transactions will auto match after you've linked the first person
Batches
During the initial import, batch is marked as pending, meaning there is something for you to do, like match transactions to profiles, etc.
Once matching is complete, the batch status is marked as open
Troubleshooting Notes
Since each Rock install is unique, people sometimes encounter errors. Below are the most often experienced issues.
CsvHelper Error CS0234
When loading the page after installing the block, if you receive an error referencing the CSV helper, you'll most likely need to update the CsvHelper.dll to version 13.

To resolve this, download the updated CsvHelper.dll here.
Next, Install it in the root directory of Rock > Bin folder

This should trigger a restart of Rock. From there, you should be able to reload the page you installed the input block on and get started with your import!