We'll walk you through how to change the display order of funds, locations, and relate funds to locations!
Whether you have a single location or are a multi campus church, you need a way to configure the order of how funds appear to your givers. This helps you ensure that your Tithe or General Fund is the first thing givers see when giving to your church!
Arranging Funds
To arrange funds, sign in to your church's admin portal and click on your church's profile image to access the funds page. From here, click the Arrange funds button to activate the ability to drag funds to the desired order. You can also click the check box to set the visibility of a fund within the My Well Giving App!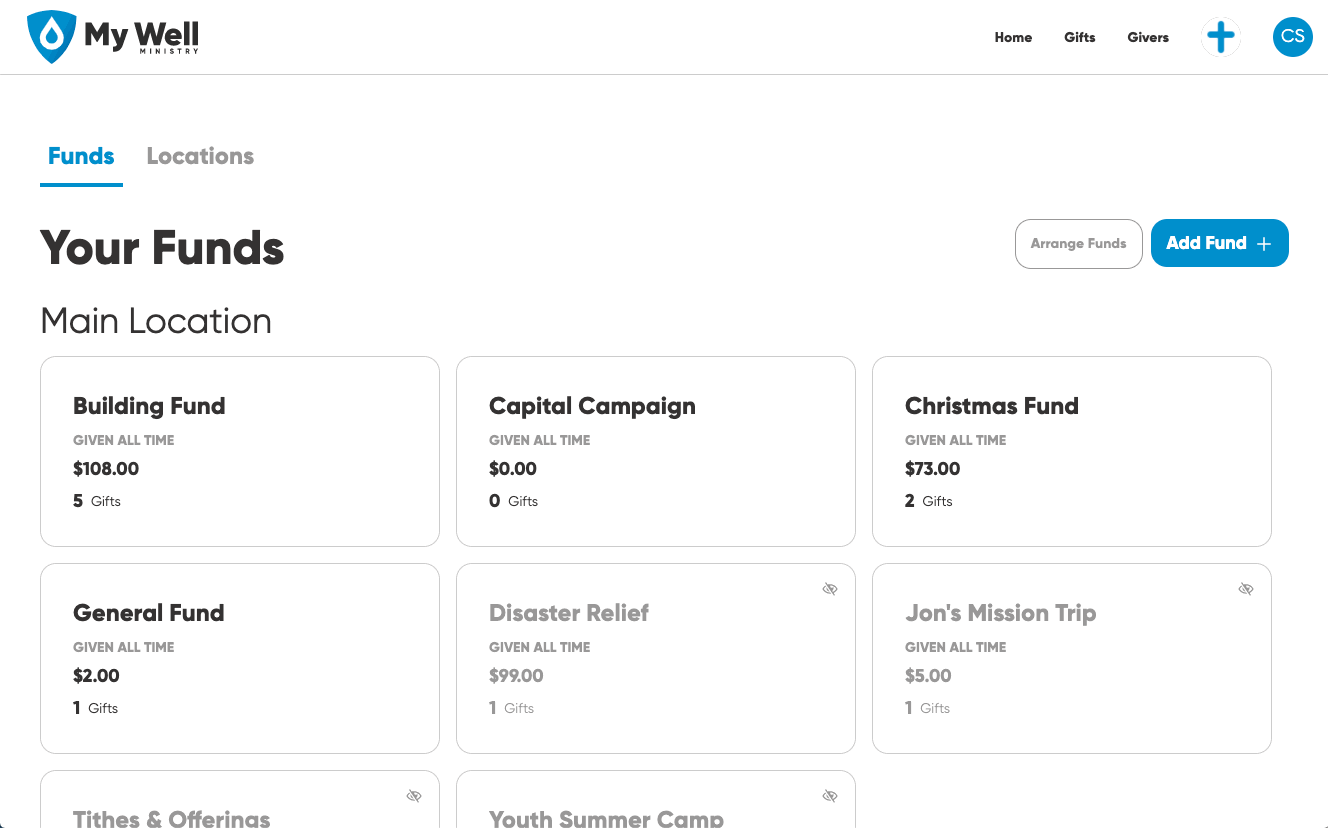 When you're finished, don't forget to click the save button to ensure your changes take effect. Once saved, your funds will appear in the Giving App based on your chosen order and visibility!
Arranging funds with multiple locations
If you have more than one location, you'll be able to change the display order along with which funds are available at each location all from the same arrange funds screen. Simply scroll down to see all of your locations, and uncheck the box to hide a fund for a specific location.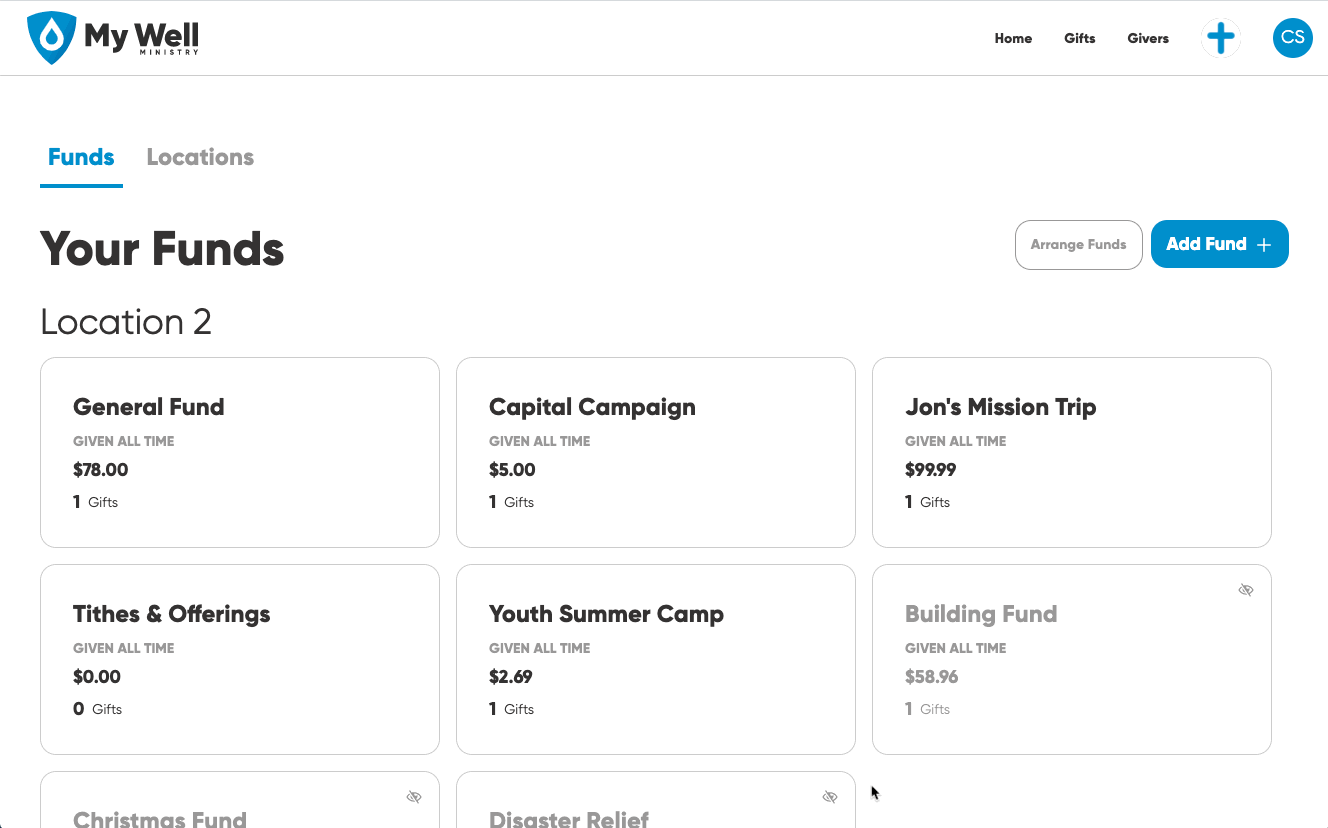 As always, don't forget to click Save Changes once your edits are complete!
Arranging Locations
Want to change the order of your locations? That's possible too! Head on over to your organization settings by clicking your church's profile image from within the Admin Portal. From there, navigate to the Locations tab. Here, you'll be able to click and drag each location to the desired order you'd like them to appear in the My Well Giving App!
Changed your mind and want to reset the order back to alphabetical? Simply click the "Reset Location Order to Alphabetical" Link at the top of the Arrange Locations page!
We hope this article helped you customize your funds and locations to the needs of your church! Happy Giving! 🎉